Fan/Girl
A one woman clown show devised and performed by me and directed by Ben Target.

UPCOMING DATES
Soho Theatre, London. 21st February. 7pm.
BOOK NOW.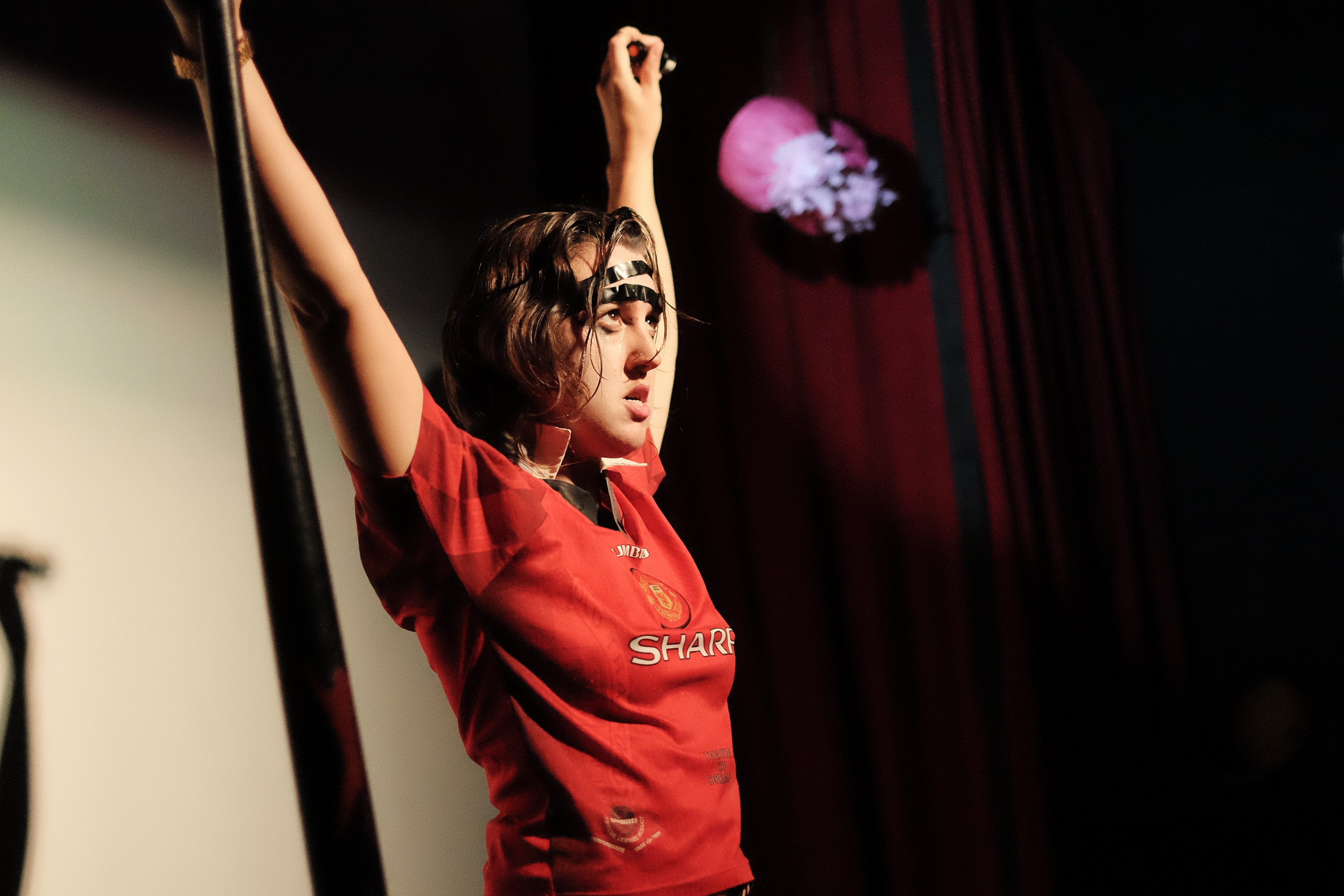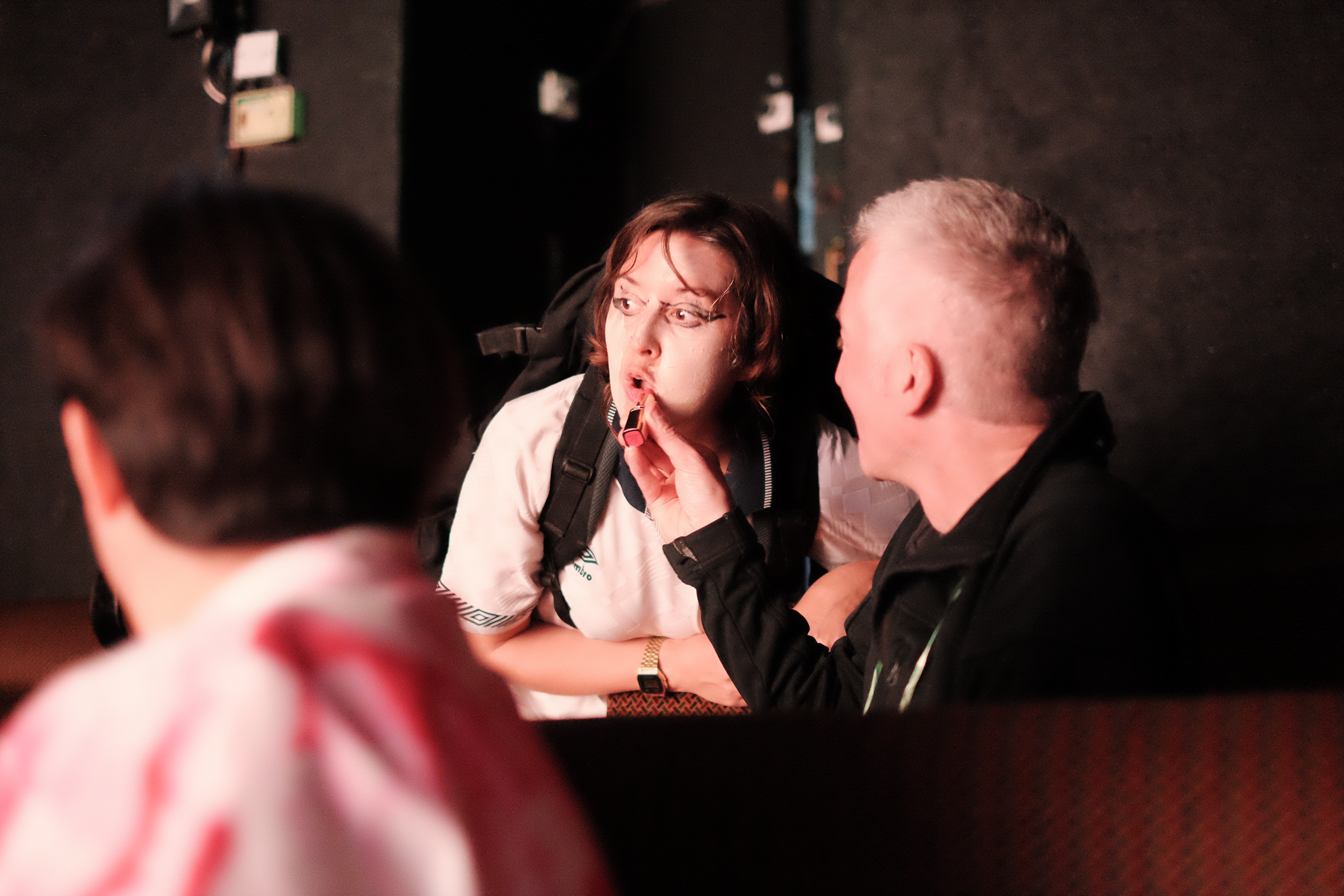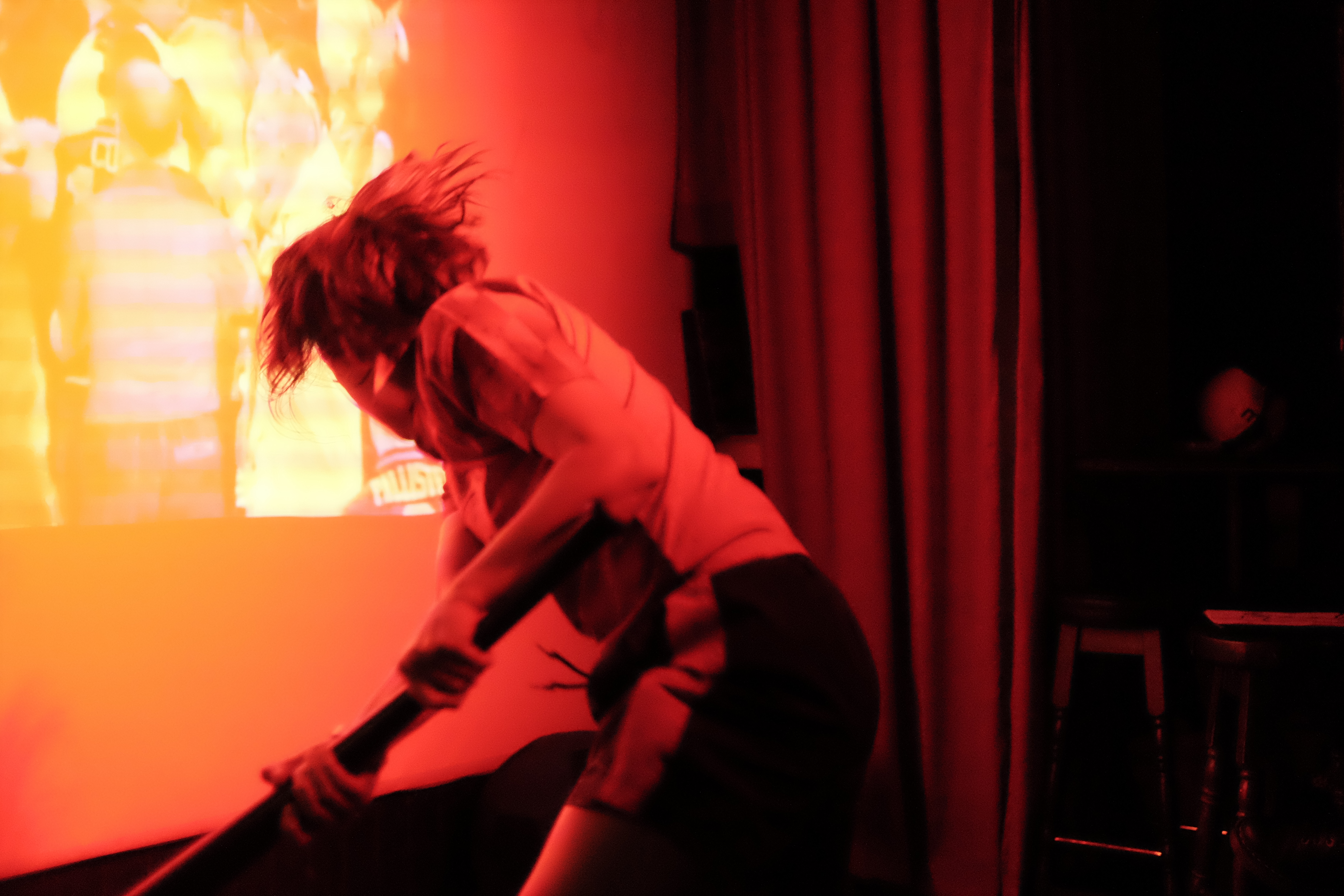 It's 1998. Geri Halliwell is leaving the Spice Girls, David Beckham is wearing a sarong and somewhere in England a 10-year-old girl is pretending to be Eric Cantona. Absurd, optimistic and joyful, Fan/Girl is a tongue-in-cheek ride through adolescence against a backdrop of nineties football. Award-winning comedian Bryony Byrne's debut show, directed by Ben Target. Expect playful audience interaction, 90s bangers, stupid comedy and drag.

REVIEWS
"A playful, surprising and very timely show." British Comedy Guide's Recommended Shows 2022


" Joyously ramshackle, spirit-of-the-Fringe stuff." **** The Daily Telegraph
"Loved this show! So much 90s nostalgia and really perfect illustration of what it's like to be a girl becoming a teenager. A beautiful emotional heart that was unexpected and glorious. See it!" Audience member.

"Quickly elevated itself beyond simply a football show. Some of the most fun audience participation I've seen at a show, making the audience feel like we're all in on the same party." Audience member.

PREVIOUS DATES
National Football Museum, Manchester, Thursday 2nd February 2023, 7pm.
Rosemary Branch Theatre, London, 17th & 18th November 2022, 7pm.
Pleasance Theatre, London, Monday 14th November 2022, 7.40pm.
Edinburgh Festival Fringe: PBH Free Fringe, Banshee Labyrinth Cinema Room, 11:10am, 6-28 August 2022 (exc. 17 & 18)
Bread & Roses Theatre, Clapham, Saturday 30th July 2022, 7pm.
Poplar Union, Thursday 16th September 2021, 7.30pm.
Poplar Union, Saturday 18th September 2021, 7.30pm.

CREATIVE TEAM
Director -

Ben Target


Lighting Designer -

Lucy Adams


Sound Designer -

Annie Fletcher


Movement Designer -

Lucy Bishop
INTERVIEW ARCHIVE
As part of this project, I interviewed women in their twenties and thirties about their relationship to football. An archive of some of these interviews is below. If you'd like to share your experiences with football please

contact

me.