Outside In Arts Festival was Poplar Union's debut digital arts festival showcasing the work of 18 commissioned artists including musicians, theatre makers, writers and dancers.

I made a piece called Other Animals, which offers a whimsical portrayal of the place I spent lockdown in and those who shared that environment with me.

"A playful, surprising and very timely show"
British Comedy Guide
Recommended Shows 2022
★★★★ The Daily Telegraph
"So much 90s nostalgia and really perfect illustration of what it's like to be a girl becoming a teenager. A beautiful emotional heart that was unexpected and glorious. See it!"
Audience review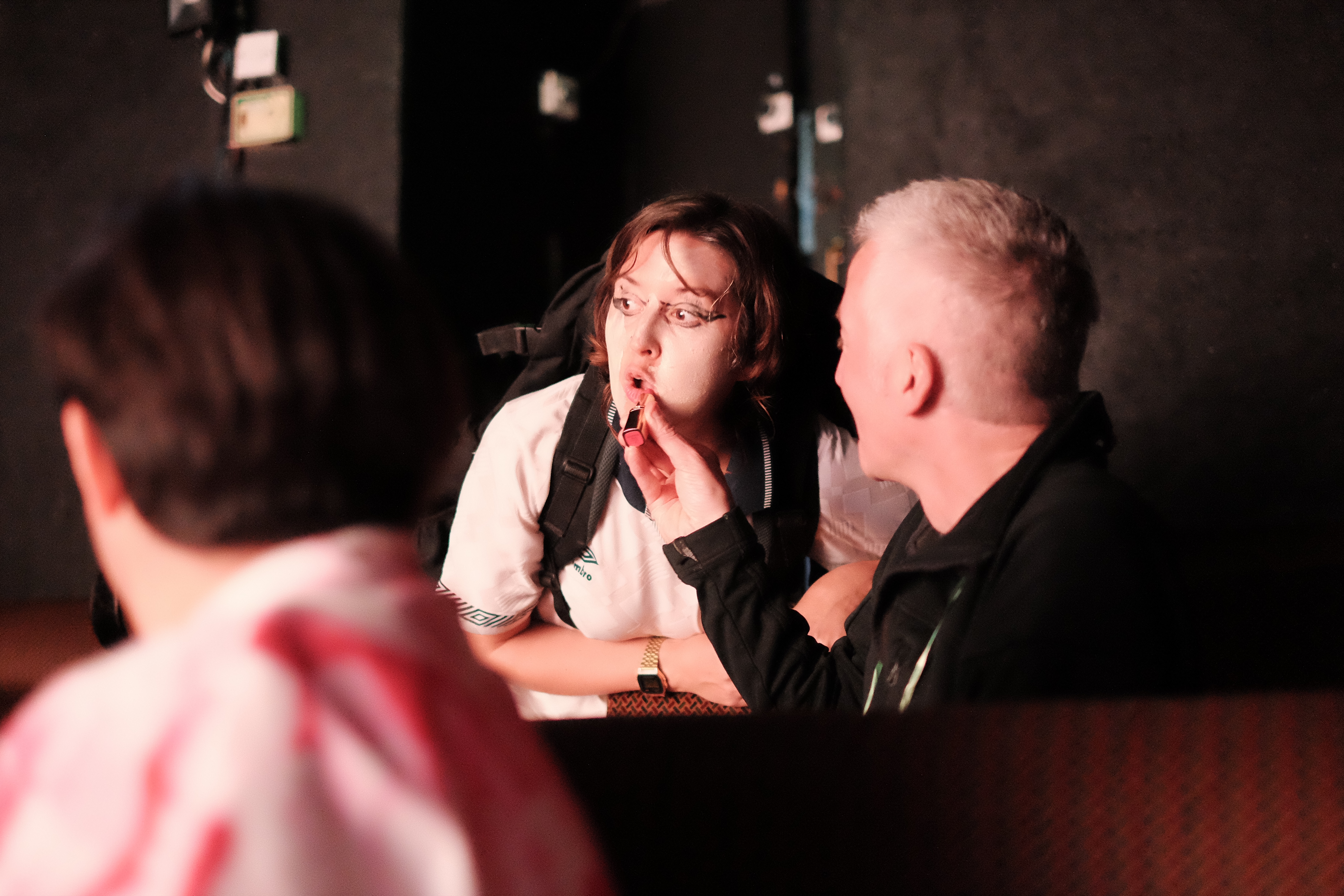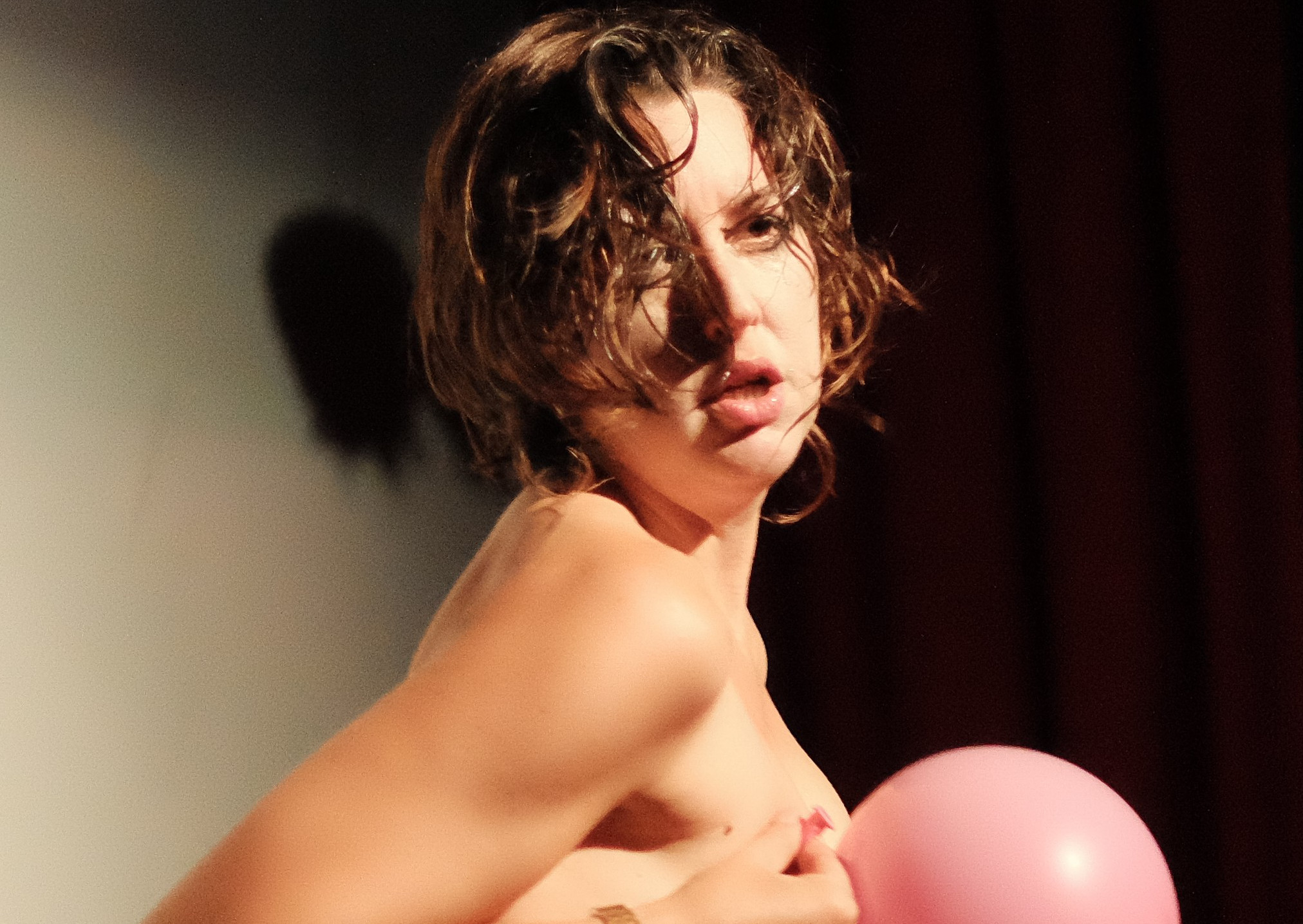 Fan/Girl is my first solo show. I made it with my director, the award-winning Ben Target and it played at Edinburgh Festival Fringe 2022. Following this had a sell-out performance at Soho Theatre, London, The Pleasance, Islington and The National Football Museum in Manchester, as well as two sold-out shows at the Rosemary Branch Theatre.

Show Blurb
It's 1998. Geri Halliwell is leaving the Spice Girls, David Beckham is wearing a sarong and somewhere in England a 10-year old girl is pretending to be Eric Cantona. Absurd, optimistic and joyful, Fan/Girl is a tongue-in-cheek ride through adolescence against a backdrop of nineties football. Expect playful audience interaction, 90s bangers, stupid comedy and drag.

---
---
---
A Clown Tries to Write a Play

A work in progress, currently being developed. A Clown Tries to Write a Play is an exploration of the art of creation, in situ, with an audience. Come and be my muse.
★★★★
Scotland on Sunday
Images © Dylan Woodley + Stefan Willhoit